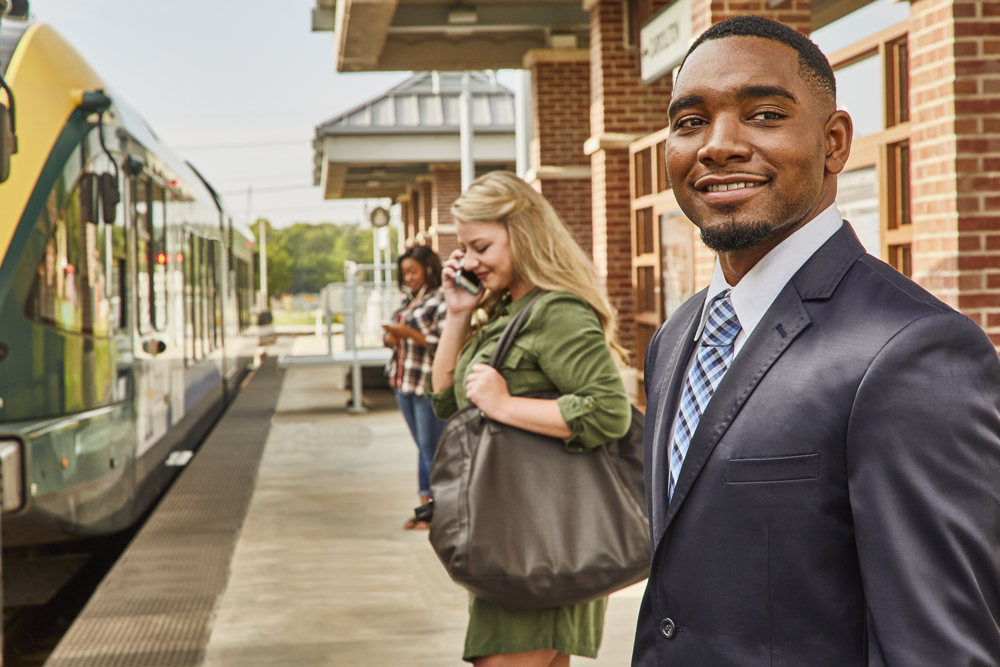 DCTA is committed to rail safety and is working diligently to implement Positive Train Control (PTC) by the Federal Railroad Administration (FRA) deadline. PTC was designed to prevent collisions and other incidents by automatically detecting and controlling the movement of trains.
After multiple attempts to find a financially viable solution to implement PTC with the input of outside consulting firms, DCTA decided to take a different approach. Critical to the success of DCTA's new approach was the solicitation of industry feedback in the development of the technical approach to implement PTC, as well as seizing opportunities presented by the specific characteristics of the agency's A-train system.
More information about PTC and the public transit industry is available on the American Public Transportation Association (APTA) website here.
dcta PTC technology SYSTEM TYPE
DCTA has installed Enhanced Automatic Train Control (E-ATC) which is a type of PTC system that uses an underlying automatic train control (ATC) system in conjunction with other "enhanced" features or systems to achieve the core required functionalities of PTC. The E-ATC system is designed to ensure train movement over properly aligned track switches, prevent over speeding, prevent trains from running past stop signals and align train movements with restrictive operating conditions caused due to track and road crossing conditions.
E-ATC also allows DCTA to leverage its fiber networks that enhance its existing signal system.
Current Status of PTC Implementation & historical Timeline
DCTA finished testing of its PTC technology and the FRA approved the agency's Revenue Service Demonstration (RSD) application as of December 31, 2018. DCTA is currently operating in RSD (PTC turned on) during regularly-scheduled A-train service with passengers on board. The agency is the first in Texas to implement PTC on its entire commuter rail system.
Timeline of DCTA PTC testing and implementation:
May 2018 - DCTA began PTC testing and identified service modifications during testing phase
September 2019 - DCTA received $4 million in grant funding to help with continued implementation of PTC testing and implementation
January 2019 - DCTA began RSD on limited trains with identified service modifications during testing phase
August 2019 - DCTA finished PTC testing and had its PTC safety technology implemented on all regular A-train service with passengers on board
September 2019 - DCTA has finished RSD and moved to extended RSD.
April 2020 - DCTA submitted its Positive Train Control Safety Plan (PTCSP) for FRA review and is expected to receive FRA approval by December 31, 2020.
The agency is diligently working with the FRA to implement PTC within the federally mandated requirements and is currently listed by the FRA as one of the top third of public transit agencies for PTC implementation progress. DCTA expects the FRA to certify its PTC technology by December 2020.
Want more information on DCTA's PTC installation and implementation status? Click here to download the agency's PTC presentation.
PTC Implementation Next Steps and Estimated Completion
Currently in RSD (started January 2019 with limited train service and began in August 2019 with PTC technology on regular-scheduled trains with passengers on board)
DCTA expects the FRA to certify its PTC technology by December 2020
*All completion dates are dependent on several factors, including: FRA approval, required testing completions and many other factors that directly or indirectly effect the completion dates. DCTA is working diligently to meet all testing completion dates.*