This is where we keep you up to date and provide additional information of any upcoming changes to services, timetables, maps, fares and/or any other major agency updates or temporary service updates.
Information updated October 27, 2022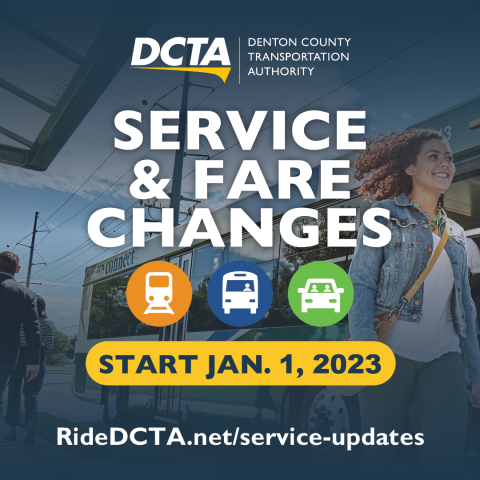 ---
January 1, 2023 Service and Fare Changes
Big changes are coming to Denton County Transportation Authority's service schedules and fares. As these changes are finalized and take effect more detailed information will be posted here.