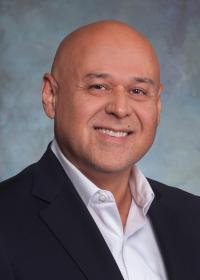 Raymond Suarez
CHIEF EXECUTIVE OFFICER
Raymond Suarez is the Chief Executive Officer (CEO) for the Denton County Transportation Authority (DCTA). Suarez was previously the Chief Operating Officer at DCTA, and he was responsible for developing, organizing, and directing the implementation and operation of the agency's transportation and maintenance services and functions for the A-train and bus system.

Suarez is a proven transit operations and technology leader with more than 30 years of experience in the public and private sector. Prior to DCTA, he served as Chief Administrative Officer for the Trinity Railway Express (TRE), in which he oversaw aspects of TRE contracts, safety, operations, maintenance, and capital programs. During his tenure, Suarez developed the agency's annual budget, managed the TRE's long range capital investment program and state of good repair model, and worked with the regional transit agencies to ensure adherence to annual authorizations. He also worked with regional partners to develop a 10-year cash flow for TRE, DCTA and Trinity Metro in support of the new regional operations and maintenance solicitation.

Prior to the TRE, Suarez served in multiple leadership roles within the transit and technology industries, including Dallas Area Rapid Transit (DART), Reactrix Systems, General Dynamics, Superconducting Supercollider and Trans Industries, Vultron Inc.; and provided consulting services for various companies throughout his career.

Suarez holds a Bachelor's Degree in Business Administration from Texas Wesleyan University.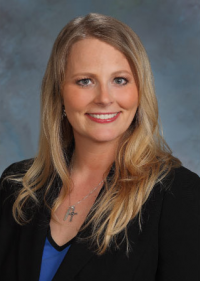 Kristina Holcomb
Deputy chief Executive officer
Kristina Holcomb, a proud graduate of Eastern Illinois University, began her career in the transportation industry at the Denton County Transportation Authority in 2007 and has been nationally recognized by Mass Transit Magazine, Progressive Railroading Magazine and Influence Magazine for her accomplishments in the transit industry. In her previous role as the Vice President of Planning and Development, Holcomb was responsible for establishing a framework for the agency's long-range planning efforts including system-wide planning, strategic land use, economic development, legislative efforts, service expansion and regional transportation planning coordination.

Holcomb leads DCTA's partnerships with the North Central Texas Council of Governments (NCTCOG) regarding regional transportation planning efforts, and has been a strong advocate of DCTA's involvement with Mobility Transportation Plan – a comprehensive, multimodal "blueprint" for transportation systems and services aimed at meeting the mobility needs of the Dallas-Fort Worth metropolitan area through the next 25 years. She also serves as Chair of the NCTCOG Surface Transportation Technical Committee (STTC) which reviews and provides recommendations regarding surface transportation planning and the funding of transportation improvements in the Dallas-Fort Worth Metropolitan Area.

Holcomb is a member of the American Planning Association (APA), Urban Land Institute (ULI), American Public Transportation Association (APTA), and serves on the North Texas Commission Board of Directors. Outside of work, she has been a long-time volunteer for the American Red Cross, Allen Community Outreach and is currently serving on the City of Allen Community Development Corporation Board of Directors.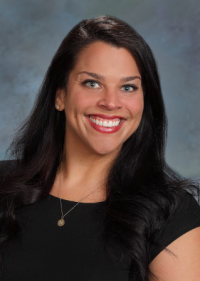 Nicole Recker
Vice President of Marketing and Communications
Nicole is an established marketing and communications professional with nearly two decades of experience developing and implementing strategic marketing and communications plans, campaigns and programs. Throughout her career, Nicole has stayed on the forefront of emerging marketing and communications mediums. She has extensive knowledge of strategic planning, effective budgeting, media buying, creative development, grassroots programs, event management, social media strategies, website framework, SEO management, and customer service management.
Nicole has maintained relationships with the news media regarding proactive and reactive story placement and has managed both internal and external communications. She has also acted as an organization's spokesperson – managing crisis communications, developing key messaging and working with administrative leaders.
Currently the Vice President of Marketing and Communications for the Denton County Transportation Authority, Nicole manages the agency's marketing, communications, digital, customer service, and administrative divisions. Nicole prides herself in identifying innovative strategies, growth opportunities and comprehensive programs that will benefit the communities within Denton County.
Nicole was nationally recognized by Mass Transit Magazine as a Top 40 Under 40 in 2016, and has developed and led a myriad of marketing and communications initiatives at DCTA that have resulted in top-level recognition from Ragan Communications, the Stevie Awards, the MarComm Awards, Hermes Creative Awards, PR Daily Awards, PR Daily Video Awards, dotComm Awards, AVA Digital Awards, Videographer Awards, the American Public Transit Association's AdWheel Awards, and the Southwest Transit Association's Spotlight Awards,
Nicole received her Bachelor of Arts in journalism from Texas A&M University. She is involved with local chambers of commerce throughout Denton County, the Dallas and Fort Worth chapters of the Public Relations Society of America (PRSA), the American Marketing Association (AMA), and the Texas A&M University Association of Former Students. Recker is a graduate of the HEB Chamber of Commerce Leadership Program and the Lewisville Area Chamber of Commerce Leadership Program. She is an active volunteer at Compass Christian church and is involved in the pursuit to end animal cruelty.
Nicole, her husband Alex and their son Ford live in Arlington, Texas and have three rescue dogs.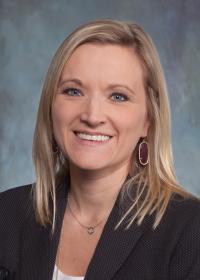 Marisa Perry
Chief Financial Officer/Vice President of Finance
Marisa Perry is the Chief Financial Officer/Vice President of Finance for the Denton County Transportation Authority (DCTA) and is responsible for planning, directing, and coordinating activities and operations to ensure a fiscally sound governmental organization that meets or exceeds all legal and ethical requirements and generally accepted financial management principles. She oversees accounting, financial reporting, debt and treasury, procurement and regulatory compliance, budget, human resources, grants administration, and risk management for the agency.
Perry has 11 years of experience in the public and private sector. She is a certified public accountant in the state of Texas and a member of various industry organizations including the Texas Society of CPAs, the Government Finance Officers Association (GFOA), and the Government Finance Officers Association of Texas (GFOAT). She also serves as a member of the Scholarship Committee of the GFOAT and enjoys participating as a member of DCTA's Wellness Committee.
Prior to DCTA, Perry was a financial services manager at the Town of Addison where she oversaw the accounting, financial reporting, and utility billing functions; as well as an audit associate at KPMG, LLP, one of the Big Four public accounting firms. She holds a Bachelor's Degree in Business Administration in Accounting and a Master of Science Degree in Accounting, both from Texas A&M University.
Marisa and her husband Brandon live in Colleyville with their three children.