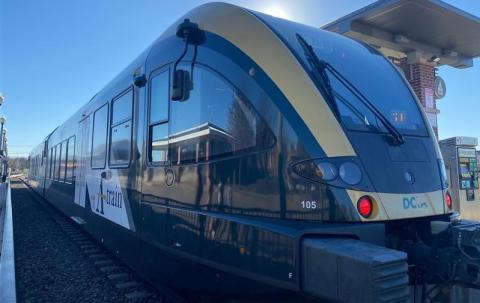 Free rides available all day on selected agency services, Saturday May 6, 2023
D

enton County Transportation Authority (DCTA) will provide free rides to and from Denton County polling locations on Election Day, which takes place on Saturday, May 6, 2023. The free rides will not require any documentation from riders.
The following DCTA services will offer free rides on Election Day:
"We want residents within our service area to have every opportunity to get to the polls on Election Day in Texas and to participate in our democracy, and we are doing our part by making it easy for people to get to the polls," said Paul Cristina, Chief Executive Officer of DCTA. "We feel strongly that offering free rides to the polls will help our neighbors take an active part in electing our leaders and having their voices heard."
The free rides will be available all day on Saturday, May 6.
For riders choosing to use GoZone rideshare, the system is only offering free rides to or from polling locations within the Denton and Lewisville/Highland Village zones where GoZone operates. Polling locations in those zones have been programmed into the system. GoZone rides which do not include a polling location as a start or end point will incur regular charges.
To locate your polling place, the State of Texas organizes election information and voting locations by county. Click the link for your county to find a nearby voting location.
On Election Day, polling locations are open statewide from 7:00am to 7:00pm. Free ride services from DCTA will only be available on Election Day, and not for early voting periods.