Service Reductions due to coronavirus (COVID-19) Health Emergency - Effective March 23
THE NEW SCHEDULE is updated below. FOR MORE INFORMATION, VISIT OUR SCHEDULE CHANGES PAGE.
The A-train is DCTA's 21-mile commuter rail line connecting Denton and Dallas Counties. The A-train connects with the Dallas Area Rapid Transit (DART) Green Line at the Trinity Mills Station in Carrollton, Texas. The A-train operates Monday through Saturday, excluding major holidays. DCTA has five A-train stations – two in Denton and three in Lewisville.
The A-train stops at each of DCTA's five stations - Downtown Denton Transit Center, MedPark Station, Highland Village/Lewisville Lake Station, Old Town Station and Hebron Station - before reaching the Trinity Mills Station. 
Passengers can ride the A-train free in the designated "free fare" zones between the Downtown Denton Transit Center and the MedPark Station, as well as between the Hebron Station and the Trinity Mills Station.
For a printable schedule, please click below: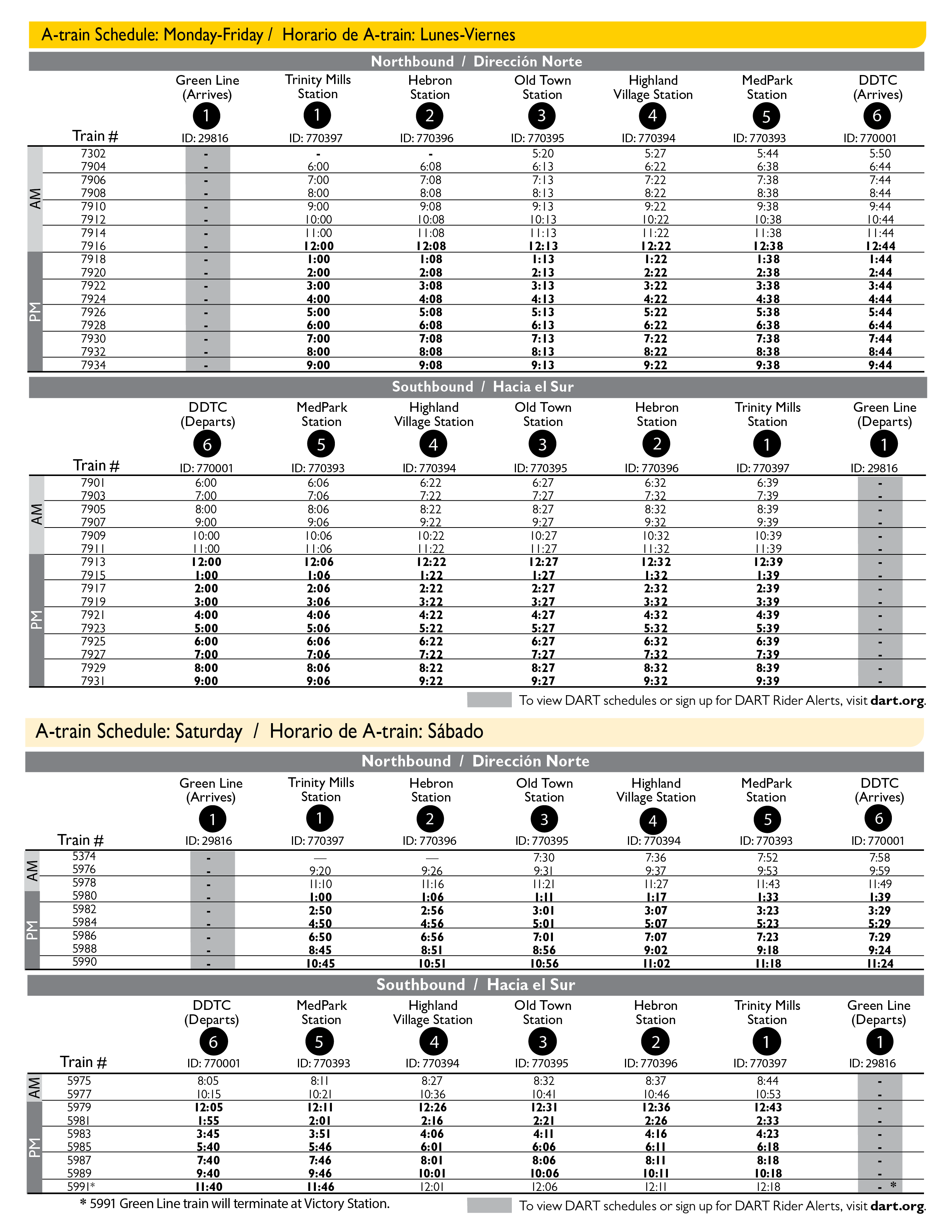 PLEASE NOTE: THE SHADED AREAs ON THE WEEKDAY SCHEDULE (TRAIN 5970 and train 5969 are FRIDAY-ONLY TRAIN TIMEs 
 
* GREEN LINE TRAIN TERMINATES BEFORE BUCKNER STATION. VISIT DART.ORG FOR FULL DART SCHEDULE *