DCTA has five A-train stations:
Passengers can ride the A-train free in the designated "free fare" zones between the Downtown Denton Transit Center and the MedPark Station, as well as between the Hebron Station and the Trinity Mills Station.
Download the A-train Station Map (pdf)
Downtown Denton Transit Center (DDTC) -
Effective Monday, June 22, 2020, the DDTC is temporarily closed to the general public in response to the novel coronavirus (COVID-19) health emergency. Customer Service will remain available by phone to assist passengers with questions during the regular hours of operation. For more information, read our article here.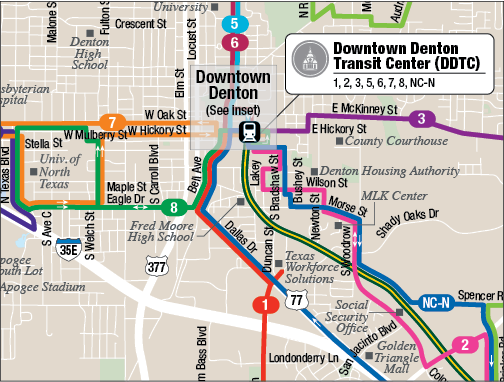 604 E. Hickory Street, Denton, Texas 76205
Served by Connect Route 1, 2, 3, 6, and 7 as well as NCTC North Shuttle
MedPark Station


3220 MedPark Drive, Denton, Texas 76208
Served by Connect Routes 2 and 4 and NCTC North Shuttle
Highland Village/Lewisville Lake Station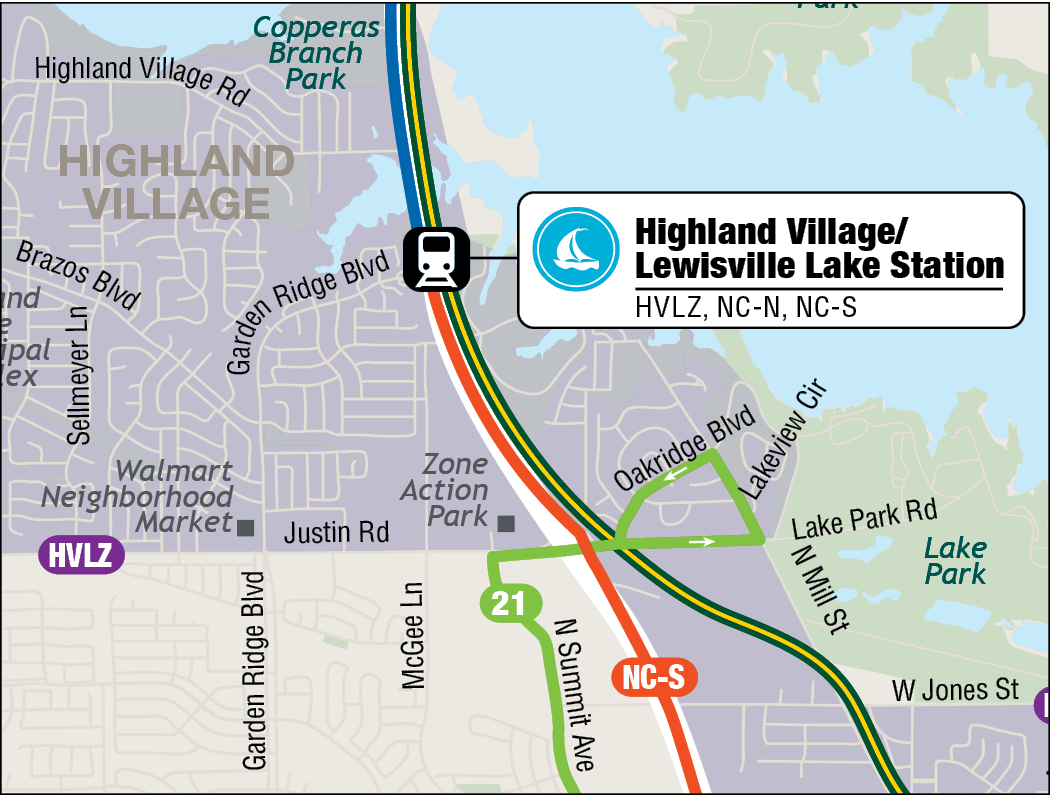 2998 N. Stemmons Freeway, Lewisville, Texas 75077
Served by Highland Village Lyft Program and NCTC South Shuttle
Old Town Station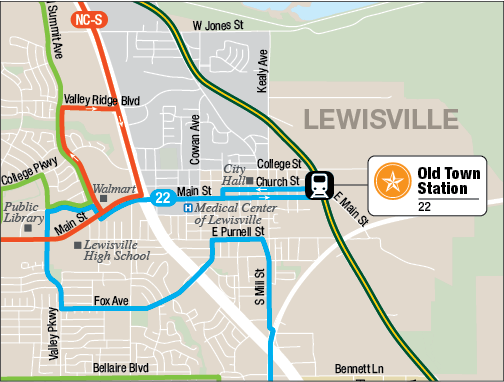 617 E. Main Street, Lewisville, Texas 75057
Served by Connect Route 22
Hebron Station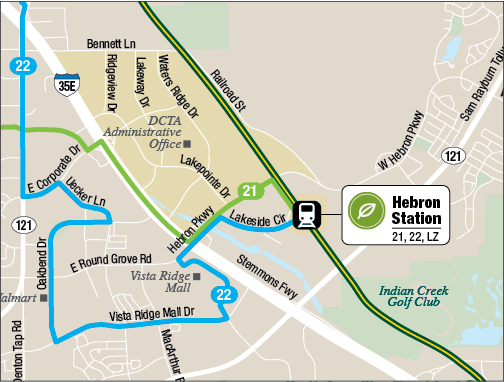 952 Lakeside Circle, Lewisville, Texas 75057
Served by Connect Route 21 and 22 and the Lewisville Lakeway On-Demand Zone
DART Trinity Mills Station (Green Line Connection)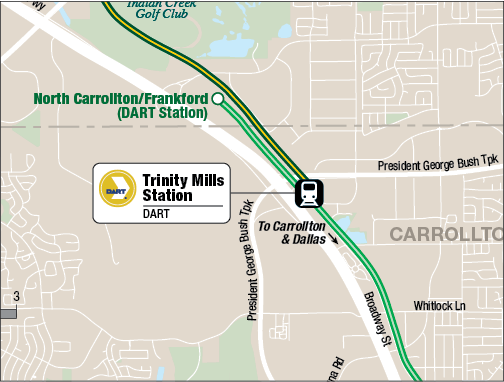 2525 Blanton Drive, Carrollton, Texas 75006
Served by the A-train and DART Route 534 and 536