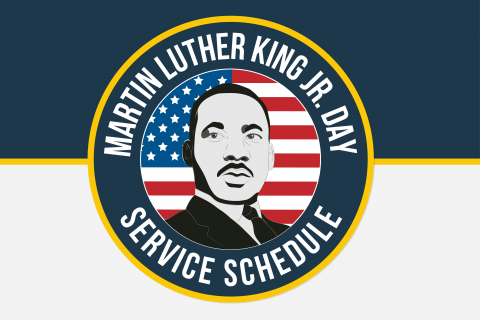 On Monday, January 17, the Denton County Transportation Authority (DCTA) will operate an adjusted schedule for the University of North Texas (UNT) Campus Shuttles in observance of Martin Luther King Jr. Day. Only the Mean Green Night Rider will operate on UNT's campus, but all other DCTA services will operate as scheduled.
Dallas Area Rapid Transit (DART) and the TRE will run a normal weekday schedule, while Trinity Metro has a modified schedule. DCTA encourages those who ride DART to sign up for their Rider Alerts to stay informed about any upcoming changes.
For more information about DCTA's Martin Luther King, Jr. Day service schedule or free ride promotion, visit RideDCTA.net.