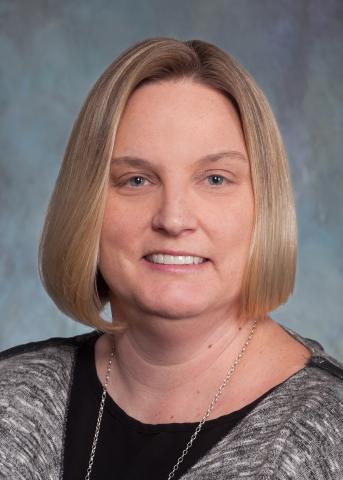 The Denton County Transportation Authority (DCTA) announces Michelle Bloomer as the agency's new Vice President of Operations. In this role, she will be responsible for directing, developing and organizing the transit operations and maintenance service functions for bus and commuter rail. Bloomer recently served as DCTA's Assistant Vice President of Bus Operations and Maintenance.
"Michelle brings a wealth of transit knowledge and experience to this position, and we look forward to utilizing her expertise which will help us in our goals of changing the way we do business to better serve our many communities," said Raymond Suarez, DCTA CEO.
Bloomer has been dedicated to improving transit options in the North Central Texas region for more than 18 years. She began her career at the North Central Texas Council of Governments (NCTCOG) as a planner and took on increasingly more responsibility ultimately forming and serving as the program manager of the Regional Transit Coordination and Operations team.
For the last five years, she has been responsible for managing the bus operations for regional transit providers, starting with a small private non-profit with 36 vehicles to a regional transit authority with almost 100 vehicles. She was responsible for effectively leading and directing the efforts of the agency's public transportation (bus) program to ensure customer, partner, stakeholder, and community satisfaction with the services provided.
She has dedicated her time to improving public transportation options throughout Texas through her service on the Public Transportation Advisory Committee (PTAC), which is tasked with advising the Texas Transportation Commission on the needs of the state's public transportation providers, advising the Commission on the allocation of public transportation funds, and commenting on rules involving public transportation. For 10 years, she served on PTAC (eight of those as Chair).
Bloomer holds a bachelor's degree in Geography from the University of California at Santa Barbara (UCSB), with graduate studies in Urban Planning at the University of California at Los Angeles (UCLA).