Service Changes Effective January 11, 2021
DCTA Connect bus service is a local, fixed-route service that operates in the cities of Denton and Lewisville. The routes were configured to provide easy access to many popular destinations within each city as well as connection to A-train stations for access to the commuter rail line. Connect bus service operates Monday through Saturday, excluding major holidays.
Route 4 goes between the Unicorn Lake area and Rayzor Ranch Shopping Center, with popular destinations such as: 
Denton County Administration Annex
Denton High School
Health Services of North Texas
Medical City Denton
Rayzor Ranch Shopping District
Texas Department of Public Safety
Winco
and more! 
For a printable schedule, please click below:

 
Route 4 Northbound MAP & SCHEDULE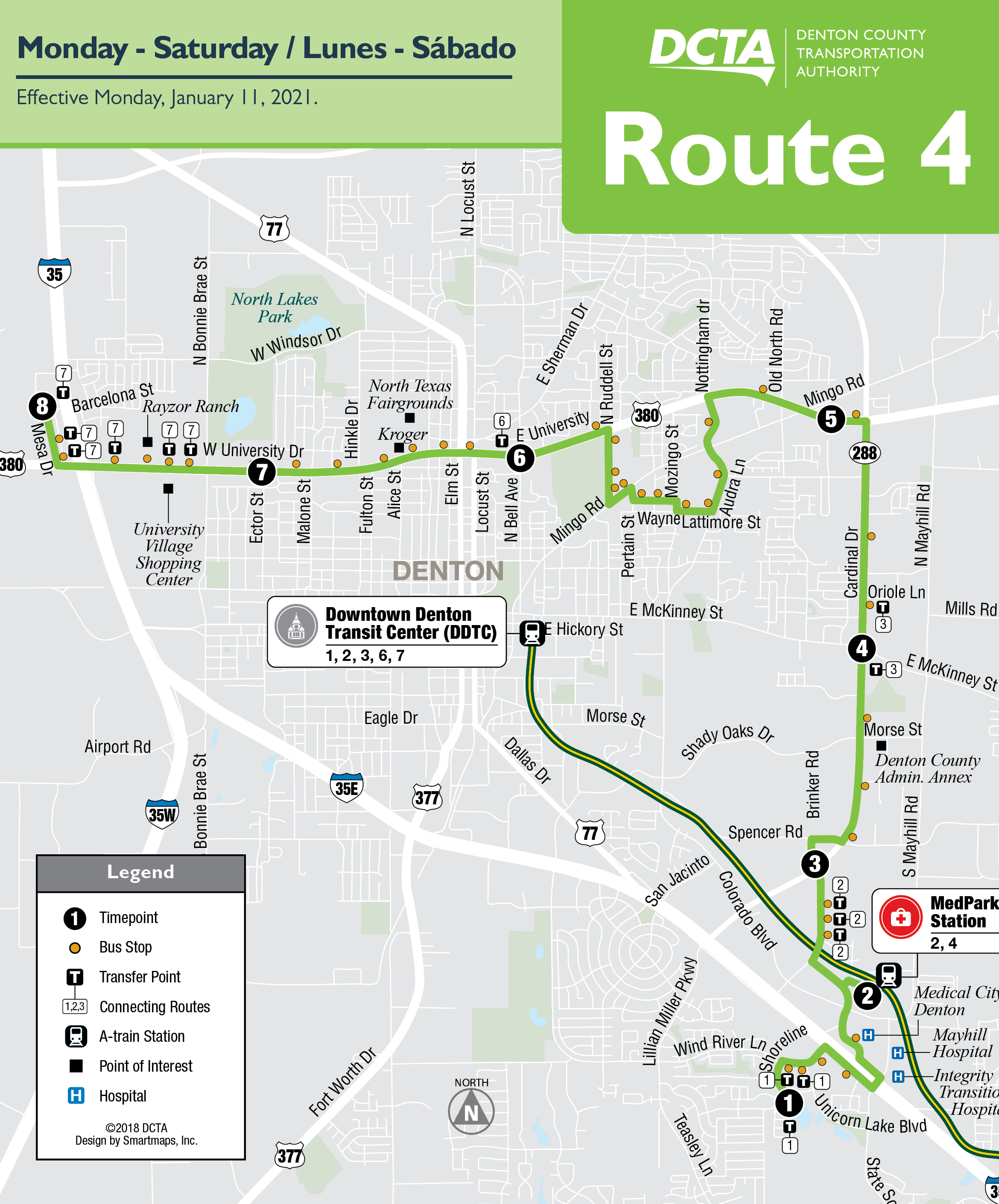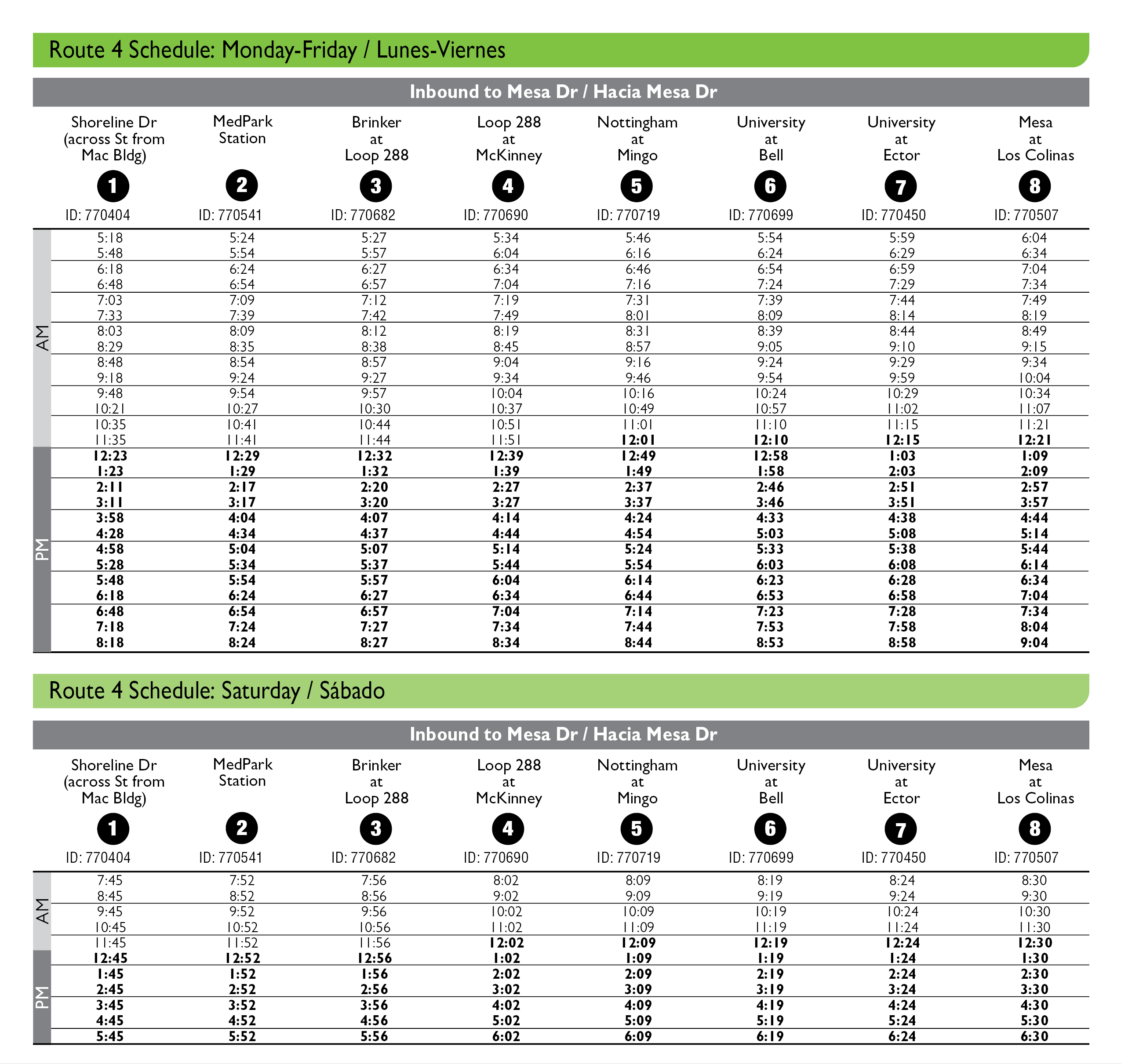 Route 4 Southbound MAP & SCHEDULE