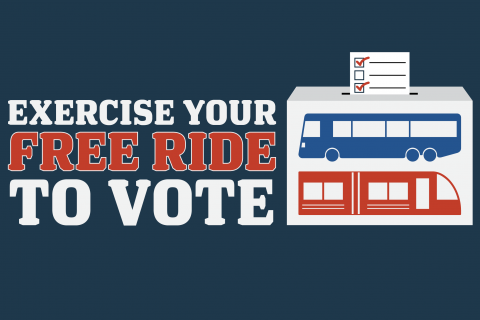 For the 2018 election, voters will get a chance to exercise their free ride to the polls. On Tuesday, November 6, the Denton County Transportation Authority (DCTA) will provide free rides on Election Day to help people get out and vote. Polls are open from 7 a.m. to 7 p.m. and select DCTA services will be free all day. No proof of voter registration or destination is required to ride DCTA free.
DCTA Services Included in Free Ride Promotion
People can ride the following DCTA services for free on Election Day (November 6):
Denton County voters can locate their polling places at votedenton.com. DCTA riders can find the best service or route to polling places via the agency's website, Transit Tracker system or call DCTA customer service at 940.243.0077 for trip planning assistance.