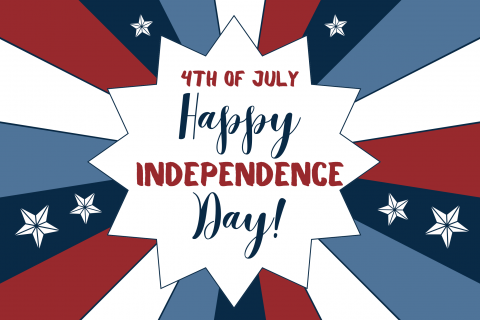 On Monday, July 4, Denton County Transportation Authority (DCTA) will not operate Denton Connect and A-train service in honor of Independence Day. The agency's administrative office in Lewisville and the Downton Denton Transit Center (DDTC) will also be closed for the holiday. GoZone will operate on a holiday schedule: 8 a.m. to 6 p.m. with travel between all zones and the DART Trinity Mills Station. All DCTA services and business hours will resume as usual on Tuesday, July 5.
Dallas Area Rapid Transit (DART) will run on a Sunday schedule on Independence Day. DCTA encourages those who ride DART to sign up for their Rider Alerts to stay informed about any upcoming schedule changes.
For more information about DCTA's Independence Day service schedule, visit RideDCTA.net.