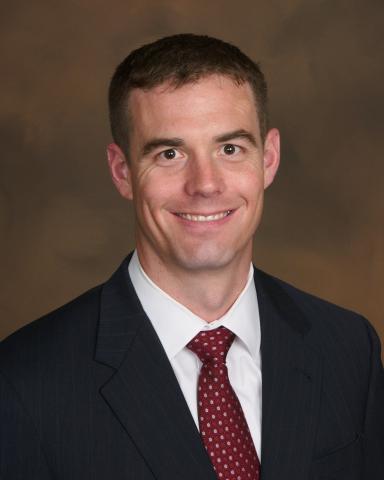 Furthering the mission of enhancing mobility and adding value to the communities we serve in one of fastest growing regions in the state, DCTA is strengthening its leadership team with the addition of three regional leaders from across North Texas.
Paul Cristina, PE. joins DCTA as the Deputy Chief Executive Officer from BNSF Railway where he led the company's engagement with public agencies across the railroad's 23,500-mile rail network, directing new infrastructure project development and agreement execution for BNSF and the public. Cristina brings direct experience working with public and private railroads, regional transit agencies, the North Central Texas Council of Governments (NCTCOG) and other coalitions across North Texas.
Cristina received his Bachelor of Science in Civil Engineering from the United States Air Force Academy and a Master of Business Administration from Florida State University - Panama City.
Brittney M. Farr joins DCTA from Dallas Area Rapid Transit (DART) as the Director of Government Relations, where she leads DCTA's local, state, and federal legislative strategy and relations with local communities.
As the primary liaison between DART and its 13 service area cities, Farr developed a portfolio of regional projects including the creation of the Southern Dallas County Inland Port Transportation Management Association (IPTMA) and management of the Legacy Area Transportation Management Association. Her experience building relationships and delivering projects on a regional level positions DCTA to continue delivering innovative transit solutions that improve the quality of life for all residents.
Farr received her Bachelor's in Government from the University of Texas at Austin, and her Juris Doctorate from Boston College Law School.
Pamela Burns joins DCTA from NCTCOG as the Director of Public Involvement and Communications where she oversees community relations, public involvement, marketing, communications, and public relations. At NCTCOG, Burns managed public involvement and community relations, leading efforts to modernize and expand the department's public engagement efforts by employing a virtual public engagement platform. She also worked on numerous branding and communication efforts related to air quality and transportation, including Air North Texas and the successful bid for and implementation efforts for Super Bowl XLV in 2011.
Burns received her Bachelor's in both Political Science and French from the University of Houston, and her Master of Public Affairs from the University of Texas at Dallas.
"Building a team of leaders representing a commitment to local communities and transit regionalism is a priority at DCTA," said DCTA Chief Executive Officer, Raymond Suarez. "With members from BNSF Railway, DART and the North Central Texas Council of Governments - the new leadership team at DCTA serves to guide the Agency into the future as a trusted and valuable transit partner that works with local and regional leaders to help make North Texas more accessible and available to riders," added Suarez.