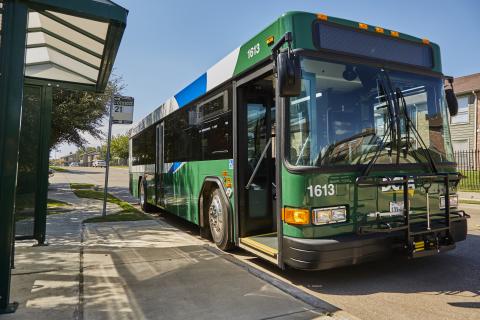 The Denton County Transportation Authority (DCTA) was recently awarded the prestigious 25th Annual Achievement of Excellence in Procurement® (AEP) for 2020 from the National Procurement Institute, Inc. (NPI). The AEP Award is earned by public and nonprofit agencies that demonstrate a commitment to procurement excellence. This annual program recognizes procurement organizations that embrace innovation, professionalism, productivity, leadership and e-Procurement.
The AEP program encourages the development of excellence, as well as continued organizational improvement to earn the award annually. For 2020, there were 188 successful applicants, including 40 counties, 69 cities, 15 higher education agencies, 22 school districts, 34 special districts, five state agencies and three others.
"The work of our procurement team is essential to what we do at our agency," Athena Forester said, DCTA Assistant Vice President of Regulatory Compliance/DBE Liaison. "This recognition for the fifth consecutive year highlights DCTA's commitment to transparency and leadership in the Procurement industry. We are honored to be recognized alongside our peers and will continue our hard work for the benefit of the many communities we serve."
In 1995, NPI established a program designed to recognize organizational excellence in public procurement. The AEP is awarded annually to recognize innovation, professionalism, e-procurement, productivity, and leadership in the procurement function. This prestigious award is earned by those organizations that demonstrate excellence by obtaining a high score based on standardized criteria.