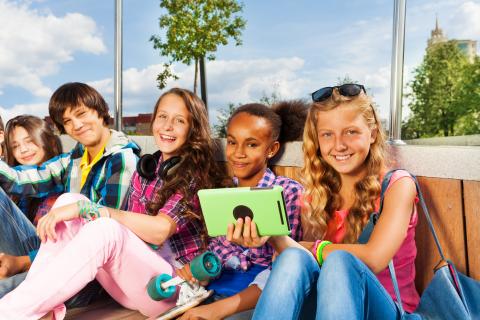 DCTA Summer Youth Passes are now available for purchase. The agency's Summer Youth Pass Program provides children with the opportunity to navigate the community throughout the summer. For just $30, riders ages five through 18 will get unlimited access to the A-train, Denton and Lewisville Connect buses, Highland Village Connect Shuttle and Community On-Demand, and the University of North Texas (UNT) Campus Shuttle service all summer long! DCTA's Summer Youth Pass is valid June through August 2018. Passengers 14 to 18 years old are required to have a valid high school or DCTA-issued ID.
Summertime Bargain for Local Adventure
At a bargain of $30, kids can access popular destinations along DCTA routes such as movie theaters, shopping centers, pools, libraries, bowling lanes, and much more for the entire summer.
For trip planning help to local summer hang out spots, riders can use DCTA's Transit Tracker system to find and track their ride in real-time.
Where to Purchase
You can purchase a DCTA Summer Youth Pass online or purchase a pass in person at one of the following locations:
Downtown Denton Transit Center (DDTC)

Lewisville City Hall

Highland Village City Hall
For more information about DCTA's Summer Youth Pass program, visit DCTAdeal.net.