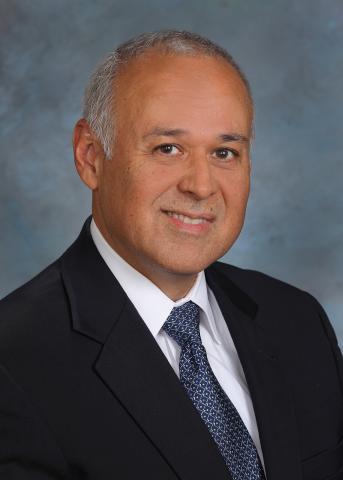 Today, the Denton County Transportation Authority (DCTA) Board of Directors have accepted the resignation of James C. Cline, Jr., DCTA President. The board met to discuss immediate next steps for the agency and made a motion naming Raymond Suarez as the new agency president, effective September 14, 2018, pending contract negotiations. Suarez has served as DCTA's Chief Operating Officer since July 2014. He is a proven transit operations and technology leader with more than 30 years of experience in the public and private sector.
"We greatly appreciate the leadership provided by Mr. Cline over the last eight years," said Nicole Recker, DCTA Vice President of Marketing and Communications. "The Board of Directors and agency staff are confident that Mr. Suarez will continue to foster DCTA's growth and ability to provide mobility solutions throughout North Texas."
Suarez previously served as DCTA's chief operating officer and worked with the leadership team, board of directors, community leaders, employees, and service providers to grow the greater North Texas regional mobility system with a focus on setting new standards for transit operations, innovation and service excellence.
Prior to DCTA, Suarez served as chief administrative officer for the Trinity Railway Express (TRE), in which he oversaw aspects of TRE contracts, safety, operations, maintenance, and capital programs. During his tenure, Suarez developed the agency's annual budget, managed the TRE's long range capital investment program and state of good repair model, and worked with the regional transit agencies to ensure adherence to annual authorizations. Prior to the TRE, Suarez served in multiple leadership roles within the transit and technology industries, including Dallas Area Rapid Transit (DART), Reactrix Systems, General Dynamics, Superconducting Supercollider, Trans Industries, and Vultron, Inc.; and provided consulting services for various companies throughout his career.
Suarez holds a Bachelor's Degree in Business Administration from Texas Wesleyan University.