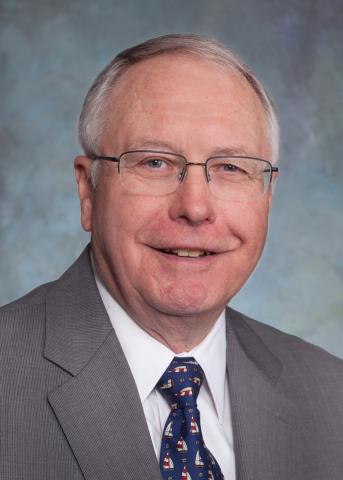 The Denton County Transportation Authority (DCTA) announces that Ron Trees have been appointed to its board of directors. Trees will represent the Town of Little Elm and was appointed to the agency's board in April 2018.
Trees is a semi-retired military operations research analyst who is on the adjunct staff for the RAND Corporation. A retired air force officer, Trees was a command pilot with more than 3,700 flying hours, almost all in B-52 aircraft, and served two tours as an air staff action officer in the Pentagon.
Following his military career, Trees was a contractor and consultant for 20 years for major companies including General Research Corporation, AT&T Government Solutions, and RAND supporting various U.S. government agencies performing computer modeling, simulation and war gaming.
A native Texan, Trees grew up in the Dallas area and holds Bachelor of Business Administration degree in marketing and general from Southern Methodist University (SMU). He moved to Little Elm in 2014 after he left full-time employment with RAND. He is involved in many community activities, including being a member of the Little Elm Planning and Zoning Commission and the Little Elm Board of Adjustments. He is Vice President of the Little Elm Fire Department Auxiliary and a driver for the Little Elm Box 620 Support Company. He is also a member of the Denton County Community Emergency Response Team (CERT) and the webmaster for the North Texas Garden Railroad Club.
"Ron is a great addition to our board of directors," said Jim Cline, DCTA President. "His added guidance and counsel will greatly contribute to our board's strategic oversight in guiding DCTA in being a leader in providing innovative mobility solutions to the many communities we serve."
DCTA is governed by a 14-member board appointed by respective entities. Large cities, small cities
and at-large members serve two-year terms. DCTA's board members have professional experience in the fields of transportation, business, government, engineering and law. In accordance with DCTA by-laws, the board adopts the annual operating budget and is responsible for setting policy.