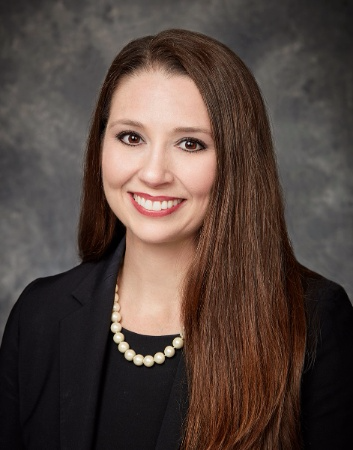 The Denton County Transportation Authority (DCTA) announces the appointment of Lindsey Baker as the agency's director of strategic partnerships. In this new role, Baker is responsible for identifying and establishing strategic partnerships for the deployment of system-wide planning for DCTA to advance regional transportation planning and economic development.
"Lindsey has always been a long-time partner of DCTA and is a huge advocate of public transportation," said Jim Cline, DCTA President. "Her experience and knowledge of the Denton County community and surrounding areas will greatly aid us in our execution of future strategic planning initiatives."
Baker previously served as the intergovernmental relations and public information officer for the City of Denton, in which she oversaw the city's federal and state legislative agenda and provided outreach to local government stakeholders.
During her tenure at the City of Denton, Baker served as an adviser to the mayor, city council members, and executive staff on legislative and outreach strategies. She proactively pursued legislative initiatives by drafting legislation, identifying bill sponsors, and seeking introduction and passage of legislation. Baker also managed and facilitated all communications between city officials and the state Legislature, Congress and their staff. In addition to legislative management, Baker served as the city's primary spokesperson and managed all media relations activities.
Prior to the City of Denton, Baker served as the teen court coordinator for the City of Southlake and managed all aspects of the Teen Court program.
Baker is a certified public communicator and holds a Master of Public Administration (MPA) degree in Public Policy and a Bachelor of Arts (B.A.) degree in Political Science from the University of Oklahoma.