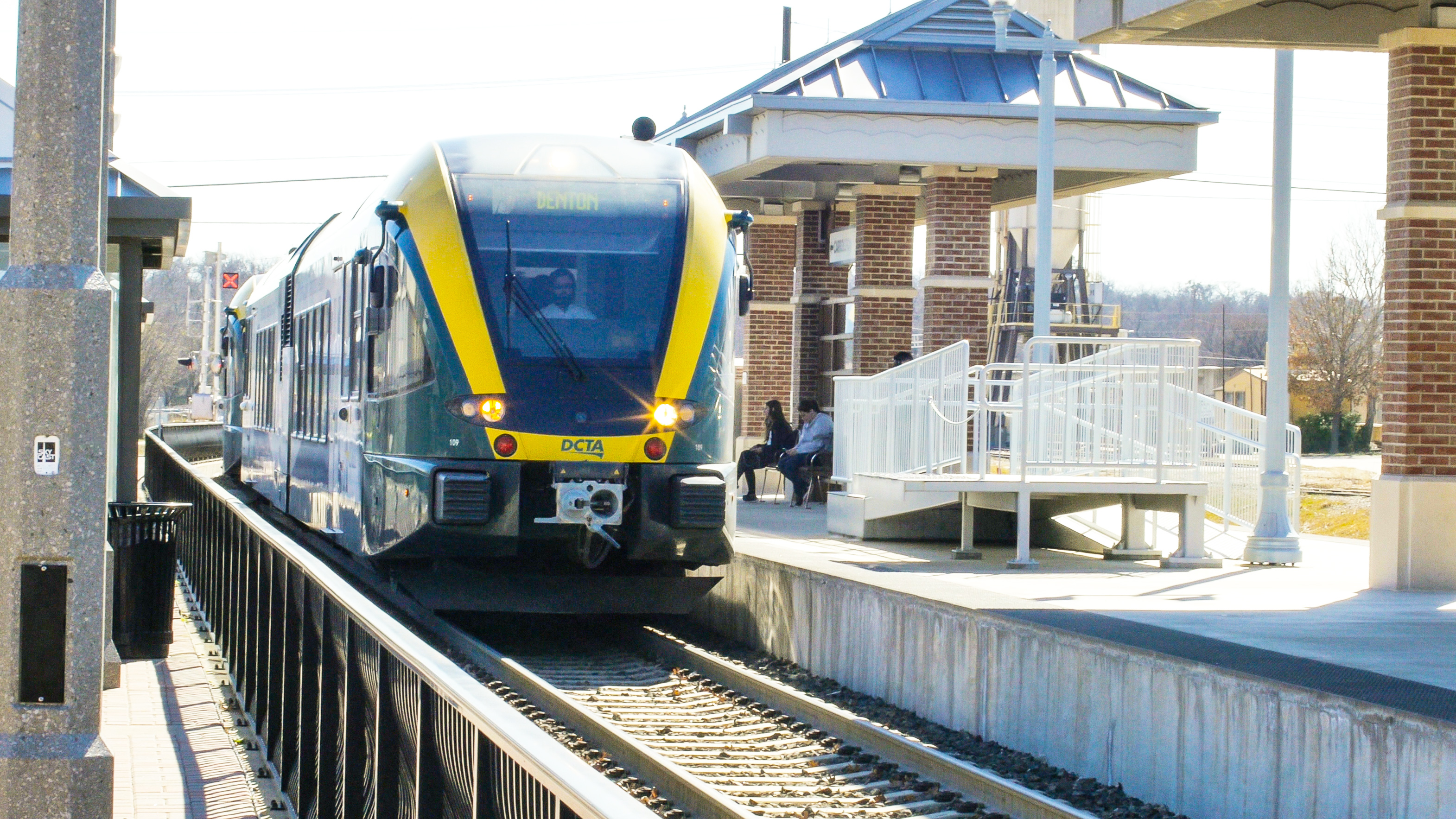 First Transit announces that it signed its first rail contract in North America to provide 
  operations and maintenance services for the Denton County Transportation Authority's 
  (DCTA) A-train commuter rail line. First Transit is a division of FirstGroup, one of the
  most experienced rail operators in the United Kingdom.
  First Transit and DCTA's new contract agreement, which covers a period of nine years
  with an additional five-year option, will go into effect October 1, 2016. The scope of work includes the operations, dispatch and maintenance for DCTA's A-train commuter rail service.
"We have a great deal of rail expertise in the U.K., and look forward to bringing it to the citizens of Denton County," said Brad Thomas, president of First Transit. "With our extensive rail operations, including passenger high-speed and commuter, and our strong relationship with DCTA, this is a natural fit."
The A-train is a 21-mile regional rail system connecting Denton and Dallas Counties. DCTA has five A-train stations; two in Denton and three in Lewisville. The A-train also connects with the Dallas Area Rapid Transit (DART) at their Trinity Mills Station in Carrollton where passengers can transfer to the DART Green Line and gain access to the Dallas-Fort Worth area. DCTA's A-train carries more than 500,000 passengers per year. 
"We're excited to extend our partnership with First Transit to our A-train rail operations and maintenance," said Jim Cline, DCTA President. "First Transit's innovative solutions in rail infrastructure maintenance will enable us to provide enhanced rail services for the many communities we serve."
First Transit provides transit management services for operations of more than 70 vehicles for DCTA fixed-route and demand-response service; as well as call center management, dispatch, customer service, and staff for all bus operations.
"We are very pleased that the Denton County Transit Authority have awarded us the contract for A-train, our first rail contract in North America. This contract for A-train represents an exciting new development for the Group and we welcome the opportunity to develop and share our rail expertise with a progressive partner such as Denton County Transportation Authority," said Tim O'Toole, chief executive of FirstGroup. "Our U.S. rail team blends our significant experience in rail in the U.K. with North American transit expertise in both rail and bus. We look forward to building on this success as we explore further opportunities in the sector."