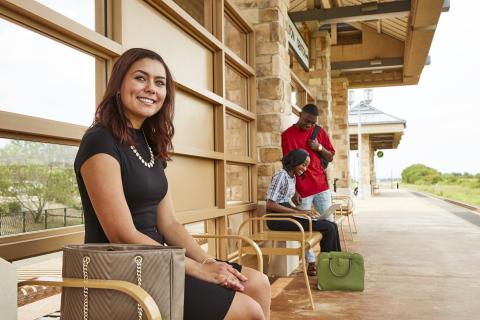 The Denton County Transportation Authority (DCTA) will implement service changes on Monday, January 15, 2018. Denton and Lewisville Connect Bus routes will be affected, and there will be no service or schedule changes for the A-train commuter rail.
All Denton and Lewisville Connect Bus routes will have minor schedule changes, and listed below are key service changes that will benefit passengers:
Denton Connect Route 4

– 30 minute peak frequency added from 6 a.m. to 9 a.m. and from 3:30 p.m. to 7 p.m. (60 minute off-peak frequency to remain in effect)

Denton Connect Route 6

– route extended to provide service between the Downtown Denton Transit Center (DDTC) and Discovery Park

Various Denton and Lewisville Connect Routes

– minor changes to the schedule times to allow for a better connection to the A-train
"Implementing effective service changes allows us to better align our service schedules and routes to best meet the needs of passengers and ensure they have a great experience when they ride DCTA," said Jim Cline, DCTA President.
In addition to service changes, DCTA will discontinue providing comprehensive Go Guides and offer riders individual route guides for the A-train, Denton and Lewisville Connect, Highland Village Connect Shuttle and Community On-Demand, North Texas Xpress, and the North Central Texas College Campus Shuttle services. Passengers will be able to pick up all individual route guides at the DDTC or view them online at RideDCTA.net.